Etape Caledonia
This year the race will take place on 19th September 2021 instead of May.
https://www.etapecaledonia.co.uk/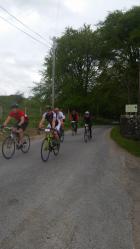 Whats on - Highland Perthshire is Scotland's outdoor adventure playground
Whats on?
Third Saturday in August Our very own games complete with heavy weights, bagpipes, hill run, Scottish Dancing - definatley not one to be missed.
Each year in early September, the townsfolk of Pitlochry, and hundreds of visitors, gather at the Recretation Ground for this traditional Highland spectacle. With caber tossing, dancing, piping, tug-o-war, athletics and cycling, there's something for everyone. This is the last Games Day in the annual season, so don't miss out!
Faskally Wood is also home to this multi award-winning event which takes place every October. The specially designed light and sound spectacular transform the day-time look of the wood, into a magical, nocturnal wonderland.
This event gathers thousands of visitors each year to see, not only for the equestrian events, but the Highland ponies, dog shows, rural craft demonstrations and retail stands.
Launched in 2000, to celebrate the Milennium, this annual celebration has just grown and grown! The main street is closed to allow 1,000s of people to ceilidh the afternoon away. Soup, sausage rolls and pies are provided by the local butcher, MacDonald Bros, and donations are always welcome to help fund next year's party!